Recycled Wood Guitar Bodies
We have begun making guitar bodies from salvaged wood.
Salvaged wood is basically reclaimed timber, wood that was used in construction and buildings or furniture. We reuse and reshape these discarded gems and make them into a guitar. This means that the timber we use is now upcycled, repurposed and recycled. Each guitar we make is therefore unique.
The example below is made from salvaged pieces of wood that were off cuts from the construction of a house roof.
Contact us for prices and more information.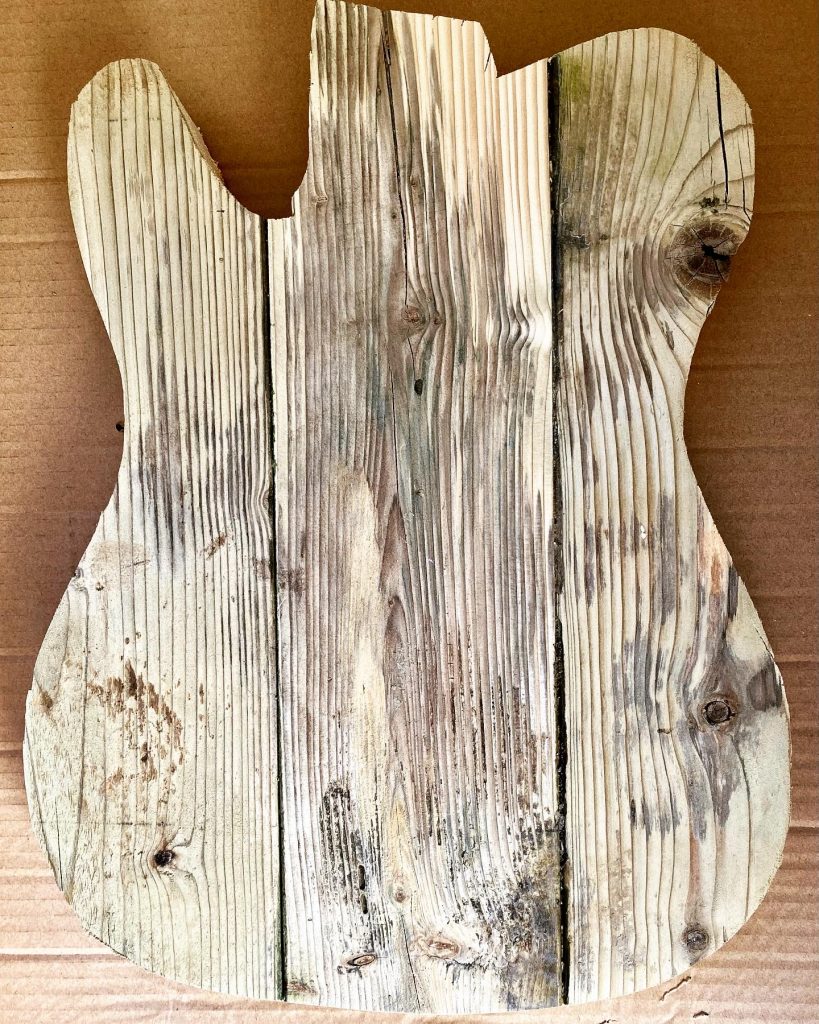 Each piece of timber was glued, doweled and clamped together and the guitar shape was drawn onto the face. The first part of the journey is documented below.
Busy day in the workshop...
Rough cutting out a guitar body made from recycled materials. Next step the chisels and sander, then carve out the neck pocket and pickup holes.
Neck pocket created and the body shape is more precisely shaped. No electric carpentry tools were harmed in this production. Next step cut out the pickup and control panel holes...
Fender Squier Body – #stratocaster #luthier #guitarbody #fender
These are the best bodies to build a perfect partscaster or upgrade you Squier Bullet. I have fitted genuine Fender Mexican necks to these bodies in the past and they are a superb combination as good as, if not better than a genuine Mexican Stratocaster. The general consensus is that SE bodies are made from Agathis, although some were apparently made from Alder.
This SE body is from approximately 2000 and has a few dents, bumps and scratches but still has its deep shine.
Body weight with strap buttons 2.012kg
Neck pocket 56mm wide (± 0.5 mm Deviation)
Thickness 45mm (± 0.5 mm Deviation)
Includes strap buttons
There is no need to register on this site to purchase goods, just choose what you want and click on the PayPal button, this will take you straight to the payment option.
We carry a small amount of stock which changes constantly – contact us if you are looking for a part.
All items are posted using Royal Mail.
Orders dispatched within two working days.
We accept reasonable return requests.
Our Items are UK Post Free. Please Contact Us for International Shipping
Follow us on Instagram