Alder Guitar Bodies
This ivory white, sun faded, solid Alder body is thicker than a standard Squire body. The overall condition of this Stratocaster type body is very good and has been manufactured to the highest specifications.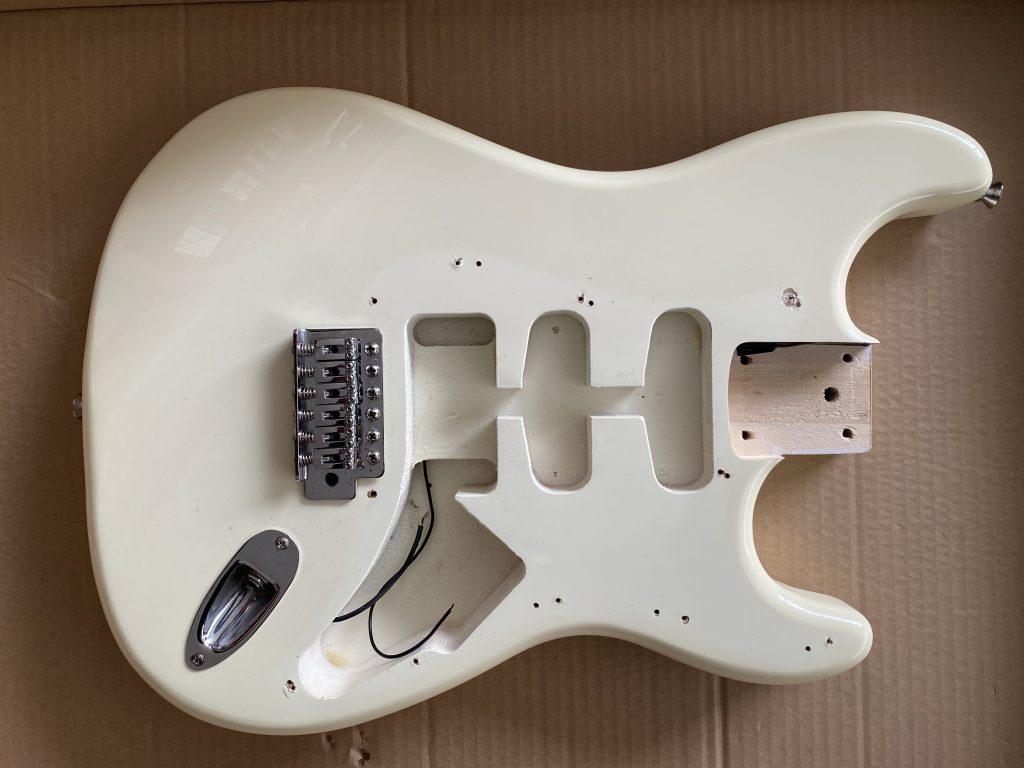 £60.00 Free UK postage and packing (International Shipping available)
This body has minor chips and bumps and was fitted with a Squier neck and genuine Fender scratchplate when we obtained it. This body would make the basis for a high quality partcaster or relic.
Neck Pocket approximately 56.5mm wide
Thickness approximately 45mm
Weight 2.31kg (loaded as images)
Includes tremolo bridge, springs, strap buttons, jack socket and boat (fitted)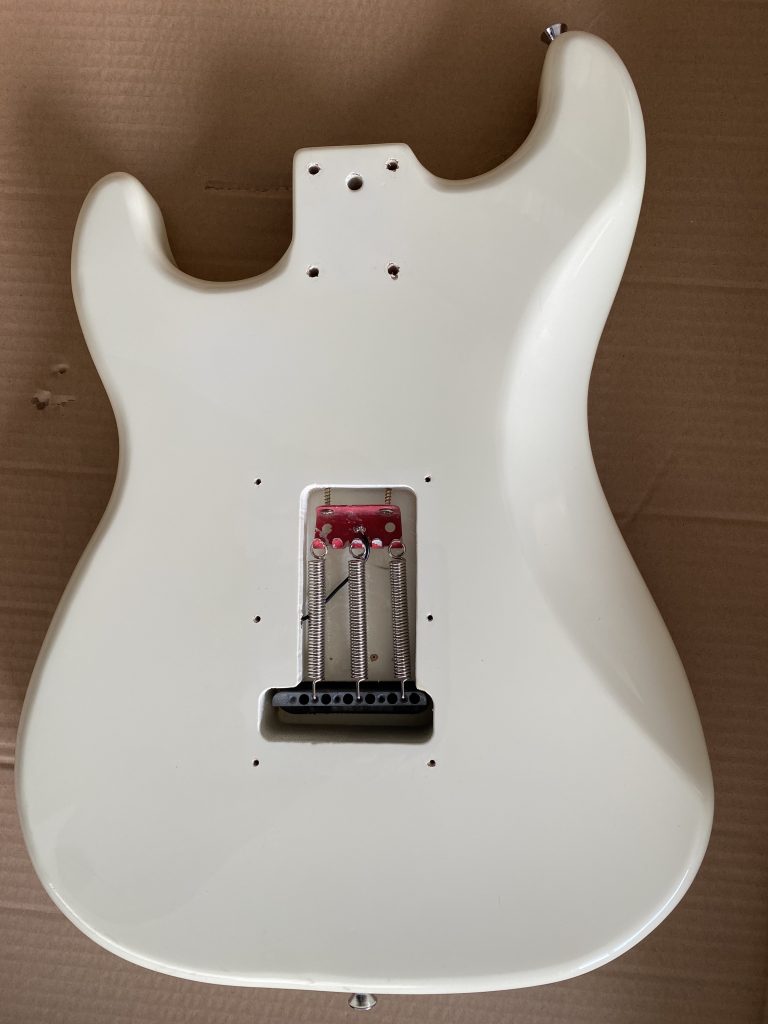 Please remember – Non-UK clients must contact us before purchasing products. Shipping must be added for international shoppers. If you are from a non-UK country your order will not be dispatched unless you contact us before purchase. All UK shipping is free of charge.
We carry a small amount of stock which changes constantly – contact us if you are looking for a part.
All items are posted using Royal Mail.
Orders dispatched within two working days.
We accept reasonable return requests.
Follow us on Instagram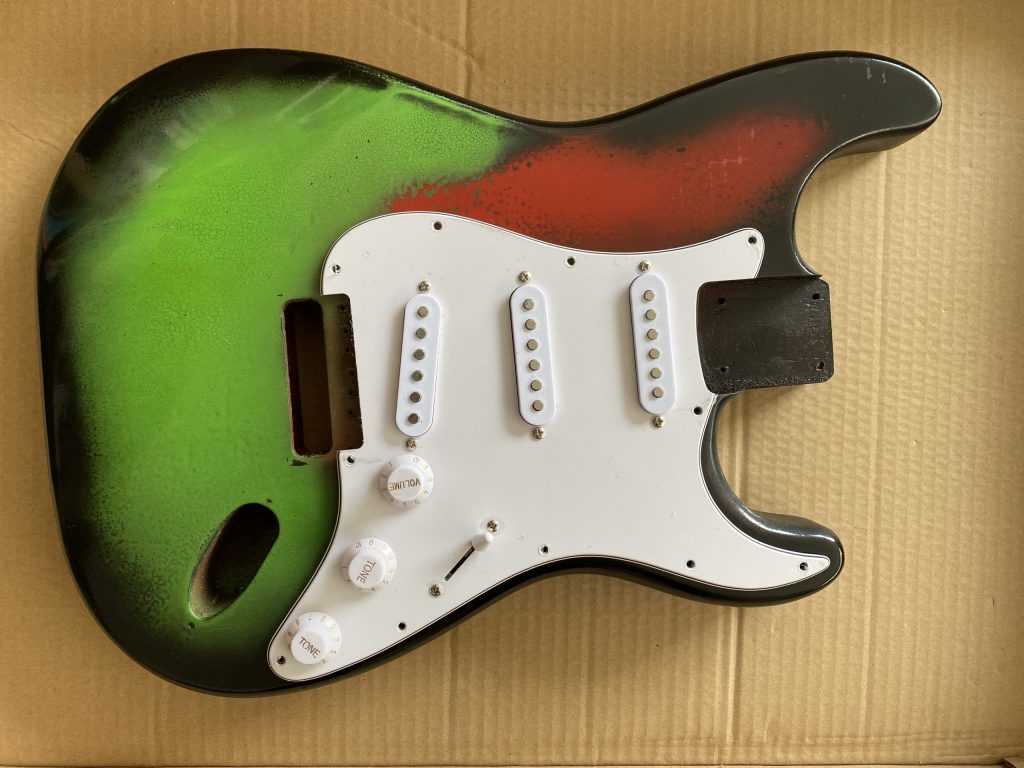 This body is from a project guitar made a couple of years ago, it has been used. The paint, 3 colours, red, green and black was an experiment, one that has since been replicated on other builds.
£39.00 Free UK postage and packing (International Shipping available)
This Stratocaster body is medium in weight and is 43mm thick, with a 56mm neck pocket.
42mm thick (± 0.5 mm Deviation)
56 mm neck pocket (± 0.5 mm Deviation)
1.68kg loaded weight
Reliced red, green and black Stratocaster body
New Loaded SSS scratch plate - white
Rear tremolo cover - white
Body routed HSH
This is a lighty reliced red, green and black body and would make a unique partscaster.